The company has a complete product line and a wide range of optical terminal products, including security monitoring digital optical terminal, road monitoring cascade node optical terminal, broadcasting and television industry digital optical terminal, transmission business types include video, audio, data, 10/100M Ethernet and switching volume, and provide SDI, HD-SDI, ASI and other optical. Fiber transmission equipment and IP monitoring equipment.
The product has the following advantages:
1. product integration is high: PCB board design is leading and layout is reasonable. Through the company's series of PCB boards can be customized to achieve all the functions required by customers to provide customers with more convenient, more cost-effective and reliable products and solutions to provide adequate protection.
2. Product modularization: Our products have been modularized, so that customer products upgrade, function increase or decrease, product maintenance become more convenient, fast, simple.
3. High reliable product mix and high quality guarantee: 100% of our products are aged at high temperature, tested professionally, and inspected by professional Q&C and third-party quality, in order to abide by the promise of "only providing high quality and reliable products for customers".
4. High cost performance: HCSTCOM Visiton is an independent manufacturer integrating R&D, production, sales, export and after-sales services, so you don't have to worry about purchasing from competitors, or about product obsolescence due to industry integration. At the same time, you greatly reduce the cost of equipment, products in use through simple installation, use and maintenance can also reduce additional costs.
5. Customizable Products: Customers are welcome to customize hardware, software, and aspects that most vendors cannot provide.
6. Perfect pre-sale, after-sales service and strong technical support: sales team and technical support team will help you solve some difficult problems during your purchase, installation and installation.

R & D and production base: located in Gezhouba Sun City, Gaoxin 4th Road, Jiangxia District, Wuhan City, Hubei Province, with a total area of 1200 square meters and more than 20 production and R & D personnel.

Headquarters is located in Beijing, Shanghai, Chengdu, Xi'an, Wuhan and other cities have offices.

SMT production line

Production workshop R & D Office

High speed oscilloscope 12G-SDI VideoAnalyzer

Testing workshop

Main board warehouse Sample room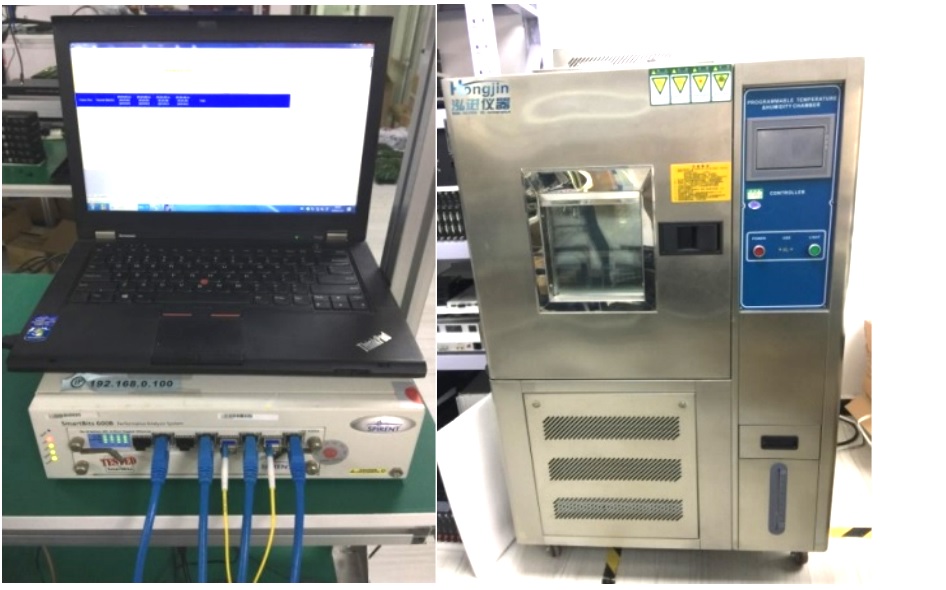 SMB600B Network Analyzer High and low temperature test chamber